Technical Article => Business =>

Alibaba
Alibaba pays all cash to acquire Youku Tudou
---
Alibaba announced that it had signed the agreement to acquire "China's YouTube" YouKu Tudou on November 6 Beijing Time. This deal will make Alibaba the leading entertainment and media company in China. The highlight of this deal is that Alibaba will pay all cash.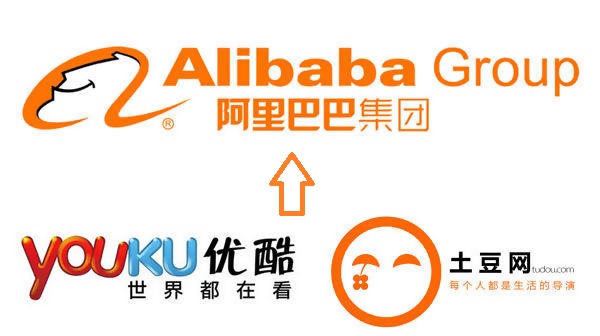 When this acquisition is completed, shareholders from Youku Tudou can get cash with $27.60 per ADS. The board has approved this acquisition and they are asking the shareholders to vote to approve this deal. This deal is expected to be officially completed in Q1 2016.
"We believe this deal will maximize our shareholder's value and our clients, users and employees will benefit as well. We have high expectation about this cooperation since it will help us develop our multi-screen entertainment and build our media eco-system. We are confident that our advertisement and client business will achieve high growth with the assistance of Alibaba's platform and Alipay" said Victor Koo, CEO of YouKu Tudou. After the deal is finalized Victor Koo will still be the CEO of Youku Tudou.
Actually there is some news staying around that Alibaba is going to acquire another Internet giant in China - Sina. This news is yet to be confirmed but many think it's expected as Alibaba has bought lots of shares of Sina Weibo(China's Twitter) in past few years and Sina Weibo belongs to Sina.
In recent years, especially post Alibaba's IPO, Alibaba has acquired or invested almost half of the China's internet companies. Below is a list of companies:
Yahoo China
Koubei (A platform for vendors to promote their products or business)
Wanwang (Internet service provider)
Sogou (Leading keyboard input tool)
CNZZ (Similar to Alexa)
Meituan (Similar to Groupon)
Dingding (Life service provider such as maps)
Xiami (Music and Entertainment company)
Sina Weibo
AutoNav(amap.com) (Map service provider)
Qunaer (Travel service)
UC (Mobile browser)
Qyer.com (Travelling service such as providing guideline)
Kanbox (Cloud based storage service, similar to Dropbox)
ChinaVision Media Group (Movie production)
TangoMe Inc
Intime Retail Group
Hundsun Technologies (Financial software maker)
Moji (Weather service provider)
Umeng (Mobile developers platforms)
Evergrande (Football club)
Youku Tudou
RELATED
---
0

COMMENT
---
--- By sonic0002
You can see other things Steve JObs hates doing but his successor Tim Cook did here.