Technical Article => Web =>

Web design
Good ways to build communities around a web product
---
If a product wants to be successful, there are must be a group of loyal users of the product. Though their influence, more and more people get to know and product and start to use the product and again promote the product. The most difficult thing to promote a product after building an excellent product is to find the first bunch of users.
For web products, same conditions apply, but the ways to promote the product may be more abundant. Besides the advertisement, there are other ways a web product owner can try. For example, a web product owner may want to build a community around the product and let the community help promote the product and improve the product.
Joseph Hsieh shares some advice on how to build communities around a web product. If you are a web product owner or you may want to build a web product in the future, you can take some or all the advice from him.
First, remember people rally around a web product's fundamental value-proposition, benefit or underlying-thesis. This etho should be easy to comprehend and to convey. (Please, no "synergistic" or "end-to-end" "best of class" "award winning" language written by people "with a combined 80 years in the industry.")
Second, make it frictionless to invite and share. This isn't just slapping on a Tweet Button or ShareThis - find the right use-case or context where sharing/inviting makes sense with a specific call to action. Test this obsessively.
Third, identify your early adopters and evangelists. These people either have identified and understand your value-proposition or your product has fulfilled some "pain" or need for them. They have chosen your web product over others to adopt and are your most informed users. These people should be empowered to share/invite and treated with white-gloves. Ask for their feedback, inform them of updates based on their recommendations, applaud them for engaging, etc
Everyone in the company should be evangelizing the product - if people internally don't really care or think the product sucks, it's not going to be easy to get others to adopt. Fix these issues so they are proud of what they built.
At some point in the product maturity (or when it can be afforded), a community, social media, outreach manager or customer service should be brought on. The right person can turn a complaint, a troll or negative feedback into a user. Obviously you are using tools to manage and monitor this. Happy customers make great billboards.
Iterate on your customer service processes. Naturally, most people focus on sales and business development, but don't overlook your other customer touch-point. Everyone in the company should be involved in customer service at some level. Use any of the popular feedback, support-ticketing, or customer satisfaction tools. (Kissmetrics, ZenDesk, GetSatisfaction, etc.)
This may seem faddish - but explore some of the "game mechanics" to "gamify" aspects of your web product that makes sense. Again, this is not slapping on badges or some strange point system that doesn't make sense; it has to intrinsically fit into the context of the web product.
Finally, explore an incentive or referral system. Remember, it doesn't matter what the incentive is, if people don't understand or value the benefits, they won't share your product
RELATED
---
0

COMMENT
---
---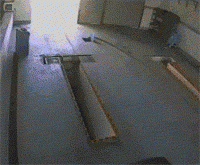 By sonic0002
You know the start, but do you know the end?