Technical Article => Other =>

Other
Read 10 new books from O'Reilly for free
---
Recently O'Reilly provided free access to some books. Some of them are even in early release status. Here we recommend 10 of them.
4、High Performance Browser Networking
6、Test-Driven Development with Python
7、Interactive Data Visualization for the Web
9、Programming JavaScript Applications
10、Agile Data
Source : http://linuxtoy.org/archives/oreilly-new-books.html
RELATED
---
2

COMMENTS
---
---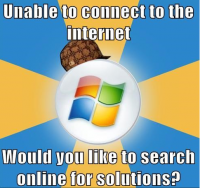 By sonic0002
When the Windows prompt you that "Unable to connect to the Internet, would you like to search online for solutions?". What would be your next reaction? Tell me. I promise I will not tell anyone else.
VERSION
---