Technical Article => Business =>

Microsoft
Office is confirmed to be on iOS and Android
---
In May, there were news that Microsoft Office software would be on iOS and Android platforms. Now Microsoft officially confirmed the news and said that the Office would be on iOS and Android in some form.

Not too long ago, Microsoft Czech branch had said that the Office would be on iOS and Android early next year.

Microsoft said: "As we shared previously, Office Mobile will work across Windows Phones, Android phones and iOS, and we have nothing additional to announce today about retail availability of the new Office,"

We are still not sure which software in the Office series will be on iOS and Android. Currently, the only known Office software which will be on iOS and Android is OneNote and an application supporting Microsoft Lync unified communications.

Microsoft has released many other software for iOS and Android. Microsoft takes along time to consider whether to release Office on its rival Apple's iOS platform. Microsoft is now facing a major contradiction: How to make Office ubiquitous and also make Office only on Windows Phone.
Source : 36氪
RELATED
---
0

COMMENT
---
---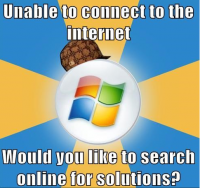 By sonic0002
When the Windows prompt you that "Unable to connect to the Internet, would you like to search online for solutions?". What would be your next reaction? Tell me. I promise I will not tell anyone else.