Technical Article => Mobile =>

Android
Jelly Bean distribution reaches 0.8% in all Android distributions
---
Jelly Bean (Android 4.1) is a surprise Google I/O conference bringing to us. After three weeks, Google official statistics said Jelly Bean distribution had reached 0.8% in all Android distributions.
The latest Android
ecosystem data
shows Jelly Bean has a very good start, HSPA+ version of Galaxy Nexus can upgrade the system to Android 4.1(Jelly Bean) began in early July. The Ice Cream Sandwich system distribution rose to 15.8% from 10.9%, it became the second largest system version following Gingerbread(share of 60.3%) .
Jelly Bean was released on the Google I/O conference, there are some features which may attract many new users. They are :
Projector Butter
New home screen
Input method
More input languages support
Accessibility
Camera
Android bean
Notifications
New Google Search
For details of the features , please see :
Features of Google Android 4.1 Jelly Bean
Reference :
http://www.36kr.com/p/142064.html
RELATED
---
0

COMMENT
---
---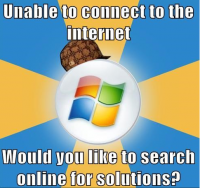 By sonic0002
When the Windows prompt you that "Unable to connect to the Internet, would you like to search online for solutions?". What would be your next reaction? Tell me. I promise I will not tell anyone else.